More and more people are making it to the 100-year milestone.
Nearly 90,000 people were at least 100 years and older in the U.S. as of 2021, almost double the amount 20 years prior, according to data from the United Nations.
So — what's their secret?
The odds of being alive for a full century depend on many different factors, including genetics, location, gender and socioeconomics — but there are some healthy steps people can take to help improve their chances, experts say.
5 HEALTHY HABITS MAY BE THE SECRET TO LIVING LONGER, FLORIDA NEUROSURGEON REVEALS
"Gerontological research indicates that the pursuit of longevity is far more than wishful thinking," Melanie Avalon, a health influencer, entrepreneur and biohacker based in Los Angeles, told Fox News Digital. 
"Modern science has revealed several actionable, evidence-based methods that can promote longevity, even for those without the 'perfect symphony' of genes."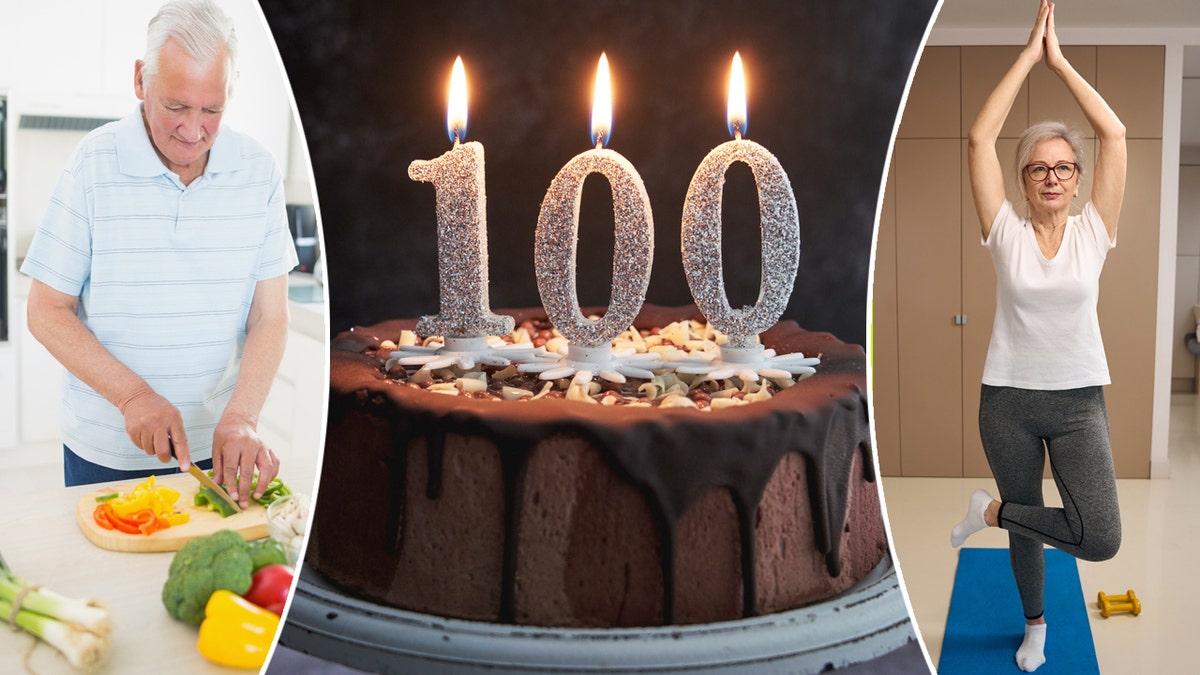 Fox News Digital spoke with multiple doctors, nutritionists and other wellness experts to get their top tips for boosting longevity.
Here are 10 of them.
1. Cultivate curiosity 
A strong sense of curiosity — a natural desire for knowledge and exploration — is seen as a key to living a long, healthy life, according to Lauren Henkin, CEO and founder of The Humane Space, a wellness company based in Maine.
"Research suggests that adults with a continued desire to learn and explore tend to live longer than their less curious peers, even when accounting for other risk factors," she told Fox News Digital.
HEART DISEASE DEATHS LINKED TO OBESITY HAVE TRIPLED IN 20 YEARS, STUDY FOUND: 'INCREASING BURDEN'
Feeding our curiosity stimulates cognitive engagement and mental agility, which may help to prevent cognitive decline and neurodegenerative diseases as we age, Henkin said. 
"Curiosity about other people also helps us nurture meaningful relationships that provide emotional support and reduce stress, both of which are known to enhance longevity," she noted. 
Curiosity can also support what's known as "adaptive aging," the expert said.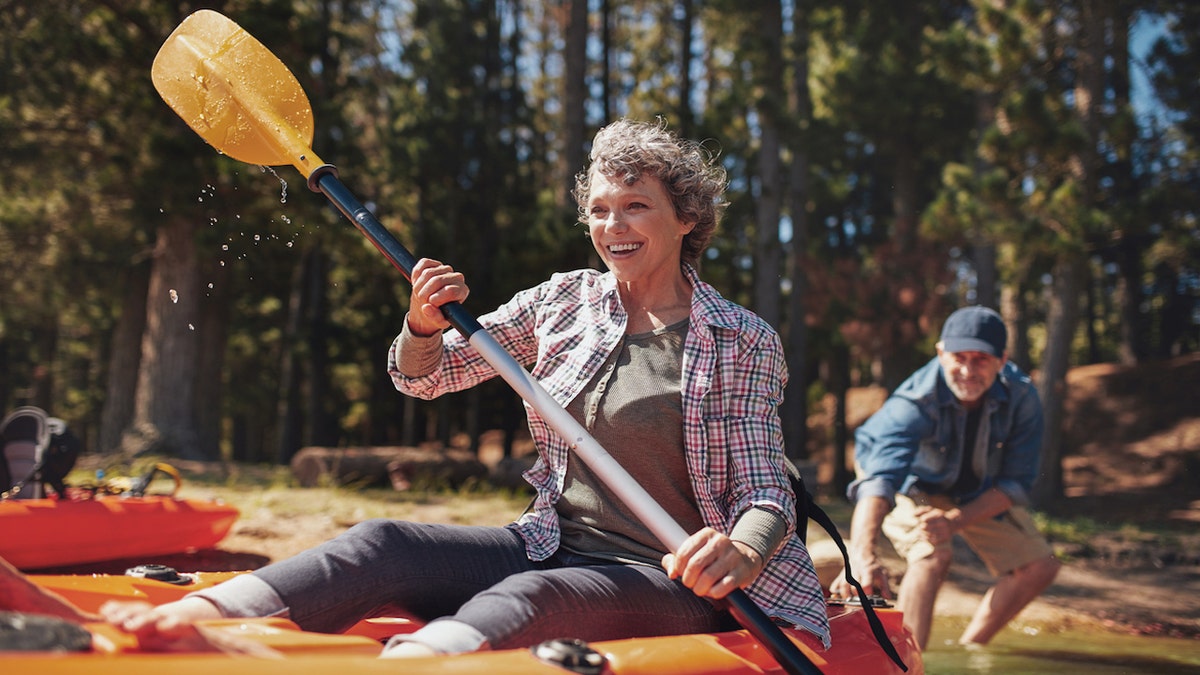 "The more curious you are, the more likely you are to seek out solutions to the various problems that arise during the aging process," Henkin pointed out. 
"This might be one reason why studies show that curiosity in older people is associated with maintaining the health of the aging central nervous system."
AI TECH AIMS TO HELP PATIENTS CATCH DISEASE EARLY, EVEN 'REVERSE THEIR BIOLOGICAL AGE'
Living a more curious life might entail things like learning a new skill, traveling to a new place, reading a book about a subject that interests you or simply asking more questions in your conversations with people, Henkin said.
2. Stay social
Experts agree that regular interaction with other people is a big longevity-booster.
"Isolation is bad for brain health and increases the risk for major brain diseases, such as Alzheimer's," Dr. Vinita Tandon, medical director at Lifeforce, a wellness and fitness company in San Francisco, told Fox News Digital.
"The more curious you are, the more likely you are to seek out solutions to the various problems that arise during the aging process."
"It's important to prioritize social connectedness, and finding community and belonging can improve health and well-being," she went on. "Pets can also be a great option for introverts."
Dr. Sandi Petersen, senior VP of health and wellness at Pegasus Senior Living in Dallas, Texas, backs up this theory. Among her senior patients, 15 of whom have reached the 100-year mark during her career, she identifies social engagement as the common thread.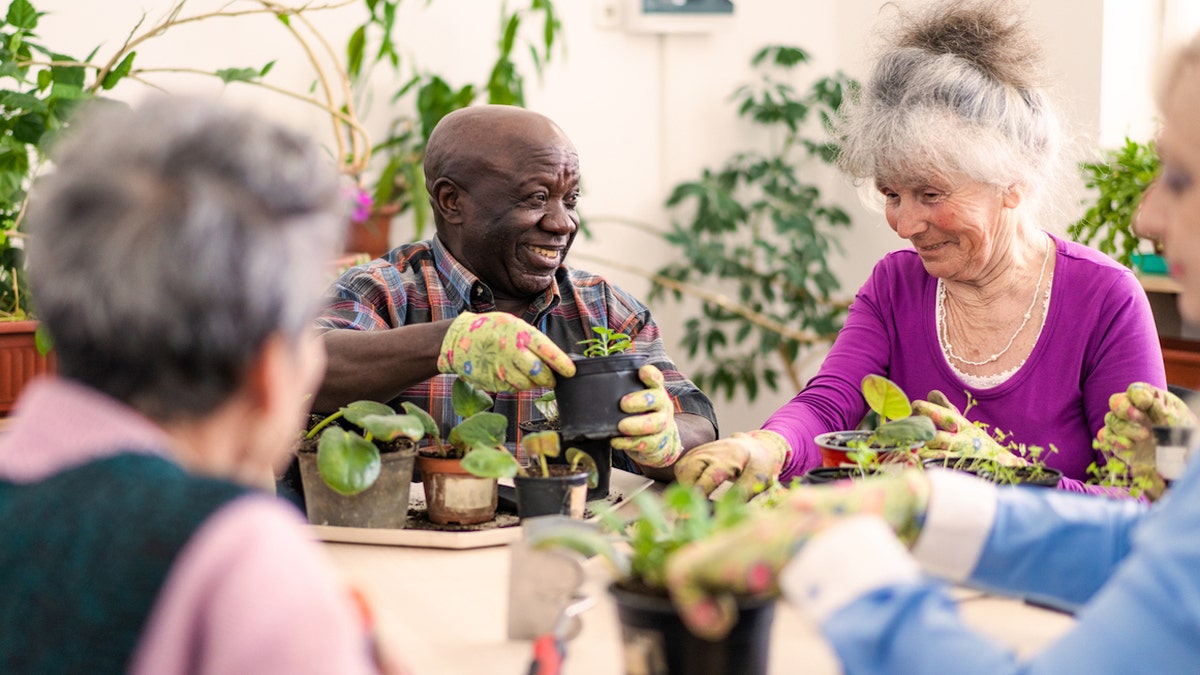 "One lady who just turned 107 goes to eat burgers with her son every week, goes to happy hour every day and has a steady stream of people in and out of her assisted living apartment — the door is propped open all the time to invite interaction," Peterson told Fox News Digital.
3. Keep moving
"As we become older, we naturally become less mobile," said Lindsay Tullis, a certified health coach at Mighty Health, a wellness company in South Dakota. "That immobility can lead to larger health risks, but by staying active, you can delay and reduce the risk of things like arthritis, joint issues and chronic illness."
THESE 5 STEPS CAN HELP YOU BUILD A BETTER BODY: 'IT'S NOT ROCKET SCIENCE'
Not only does staying active have physical benefits, it's also great for improving mood and brain function, Tullis told Fox News Digital. 
"If you want to increase your longevity, keep your body moving," she said. "Even just 10 minutes of movement per day can have a major impact."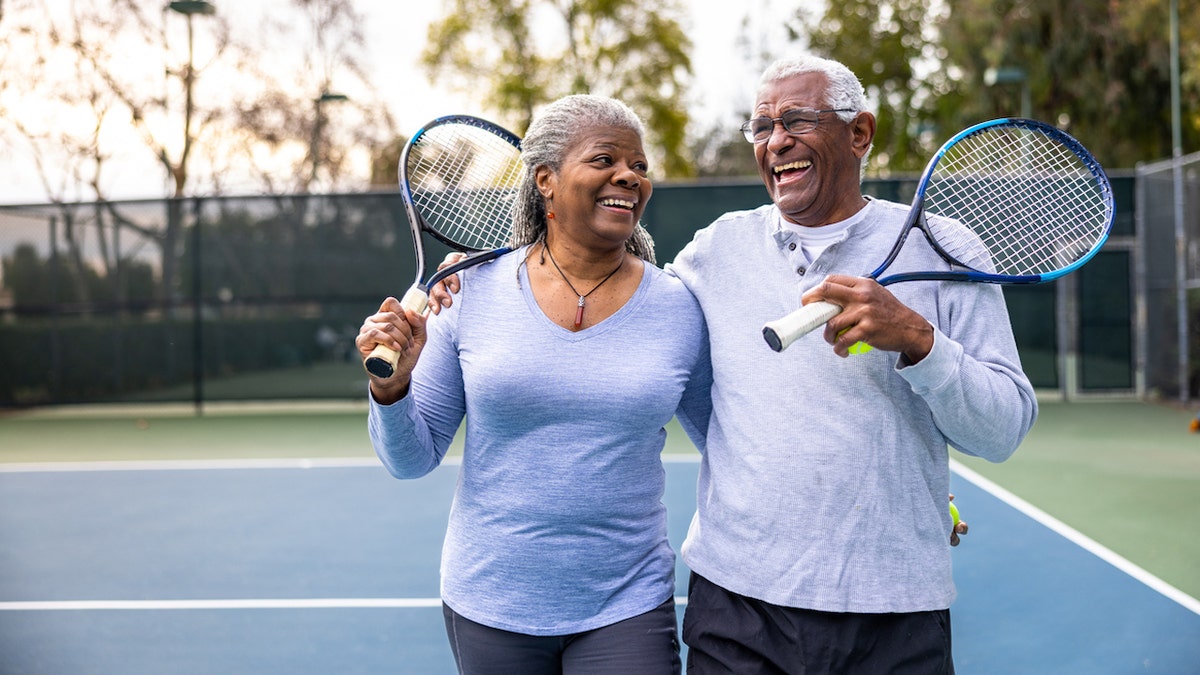 Dr. Carl P. Giordano, chief science officer and orthopedic spine surgeon at Atlantic Spine Specialists in New Jersey, told Fox News Digital that exercise has been shown to facilitate DNA repair, activate antioxidant defense mechanisms, reduce inflammation, improve immune function and boost metabolic health.
JUST 4 MINUTES OF INTENSE DAILY ACTIVITY COULD SLASH CANCER RISK AMONG 'NON-EXERCISERS,' STUDY FINDS
"Exercise — whether it's strength training, aerobic conditioning, balance or stretching — is a form of adversity, as is a cold plunge," he said. "It will make you stronger as long as it doesn't hurt your body."
And that doesn't always have to mean hitting the gym or pounding the pavement.
"If you want to increase your longevity, keep your body moving. Even just 10 minutes of movement per day can have a major impact."
As Tandon pointed out, studies have found that the longest-living people in the world don't necessarily work out regularly or run marathons. They are the people who "move naturally in their everyday environments without thought," whether that is gardening, walking or doing work around the house.
4. Understand your health
One of the first steps to age management is knowing where you are on the health continuum, according to Eric Casaburi, founder and CEO of Serotonin Centers, an anti-aging company in Orlando, Florida.
"Consistently tracking the progress of your body and your health is important in order to have a clear idea of what it is you need to improve and/or watch for — such as hormone levels, dietary habits and blood work," Casaburi told Fox News Digital.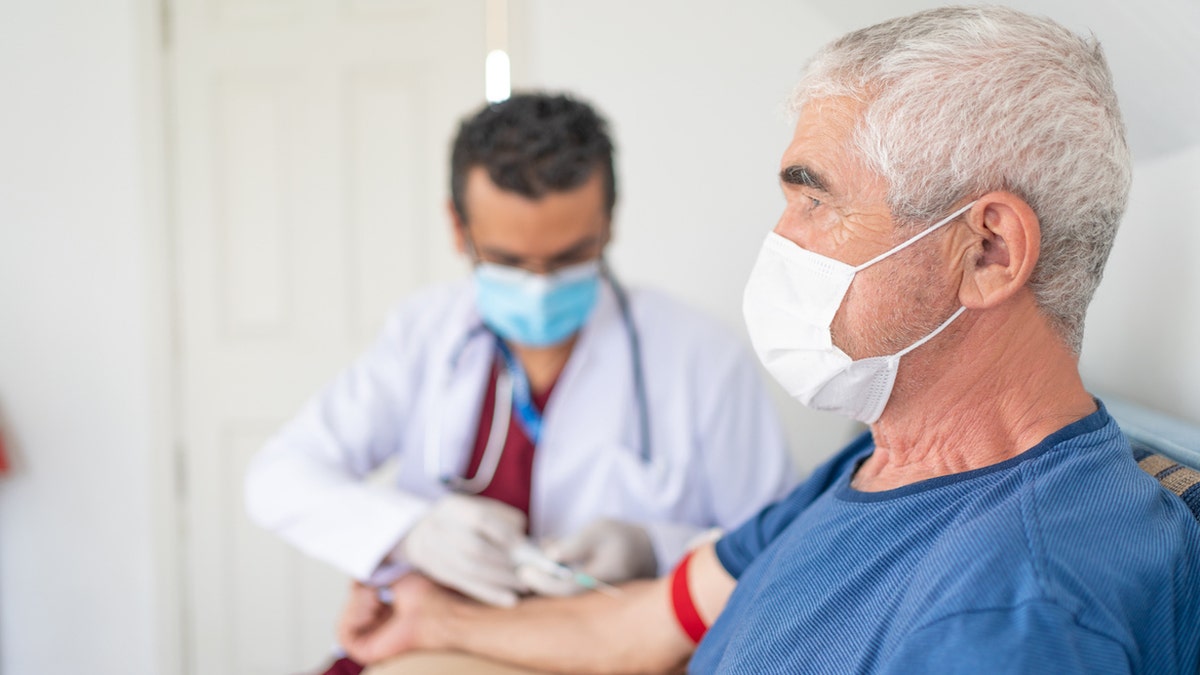 "The younger a person begins to understand their personal health metrics, the better off they'll be in the long run," he added.
As biohacker Avalon pointed out, it's particularly important to stay on top of cardiovascular health, as ischemic heart disease is the leading cause of mortality.
BLOOD TEST FOR PARKINSON'S DISEASE PROMISING IN EARLY STUDY
"While interpreting conventional blood lipid panels can be complicated, a person can test for the less common but more revealing apoB and Lp(a) blood biomarkers for a more clear picture of cardiovascular risk," she told Fox News Digital. 
"Testing for the genetic APOE4 allele can also reveal genetic dispositions for cardiovascular disease."
5. Consider intermittent fasting
Caloric restriction is the only dietary approach shown in animal studies to extend lifespan, Avalon noted. 
"That said, time-restricted eating, also known as intermittent fasting (IF), may be a formidable alternative, especially in humans," she told Fox News Digital. 
There are several types of intermittent fasting, but they all follow the same concept of alternating between fasting and eating for various windows of time.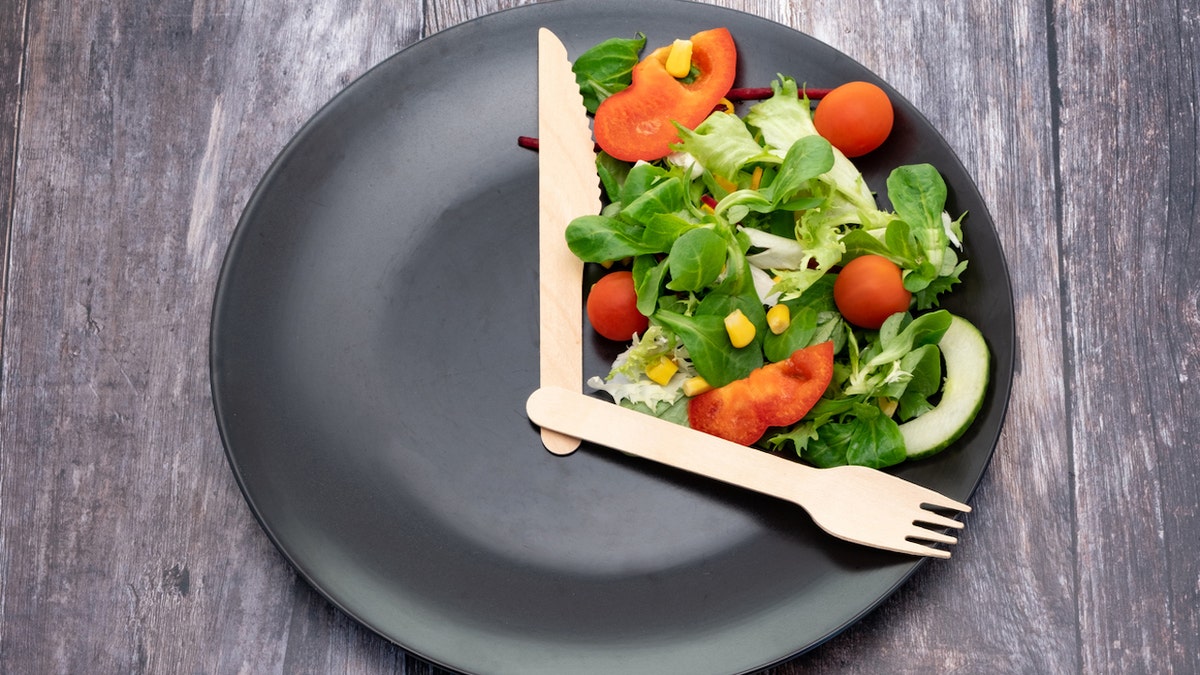 Beyond weight loss, intermittent fasting triggers a multitude of beneficial cellular processes, the expert said. 
"These include improved metabolic function, increased insulin sensitivity, reduced levels of inflammation, activation of the MAPK pathway (a chain of cellular proteins that regulates many biological processes) and the stimulation of autophagy (a sort of cellular cleanup process)," Avalon said. 
Intermittent fasting provides these health benefits without traditional calorie restriction, which can potentially cause nutrient deprivation, she added.
6. Prioritize your sleep
Dave Asprey, author of "Smarter Not Harder" and founder of Upgrade Labs, the world's first biohacking gym in California, calls sleep the "ultimate longevity biohack."
WANT TO LOWER YOUR RISK OF DYING? GETTING A GOOD NIGHT'S SLEEP IS MORE URGENT THAN EVER
"When you sleep, your body repairs and rejuvenates itself," he told Fox News Digital.
"Studies show that high-quality sleep promotes skin health and youthful appearance, controls insulin secretion (making you less likely to develop diabetes) and encourages healthy cell division," all of which are essential for longevity, Asprey noted.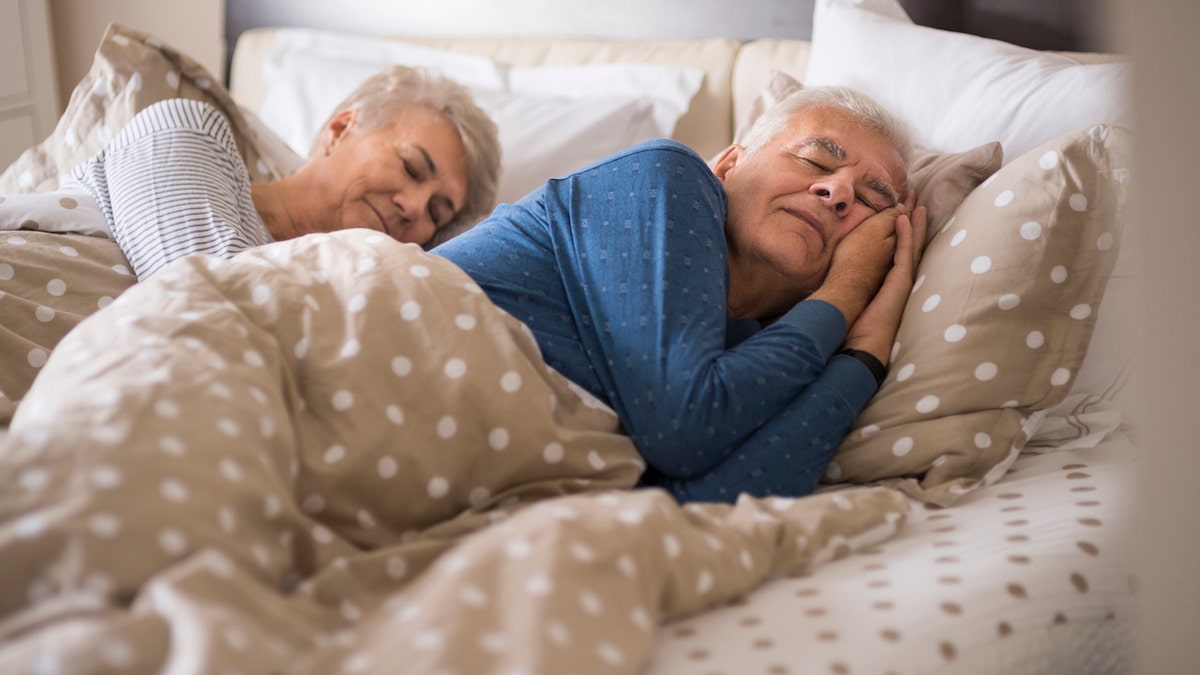 For a better night's sleep, the expert recommends getting five minutes of morning sun as soon as you wake up in the morning, eating your last meal at least three hours before bedtime and wearing blue light-blocking glasses when the sun goes down. 
"Artificial blue light coming from your computer screen and indoor lighting messes with your body's natural rhythms," Asprey said. "Wearing glasses that block these junk frequencies gives your body the signal that it's time for bed."
7. Get your minerals and fat-soluble vitamins
Minerals are responsible for the chemical reactions that take place in your body, helping to convert your food into energy, Asprey said. 
THESE 10 NUTRITION MISTAKES COULD BE TAKING YEARS OFF YOUR LIFE: HERE'S WHAT TO DO INSTEAD.
"They work together with fat-soluble vitamins D, A, K, and E — which I like to call vitamin DAKE — to keep your immune system working right, your hormones balanced and your metabolism running properly," he told Fox News Digital.
"Getting enough of these essential nutrients helps you stave off chronic diseases that accelerate aging."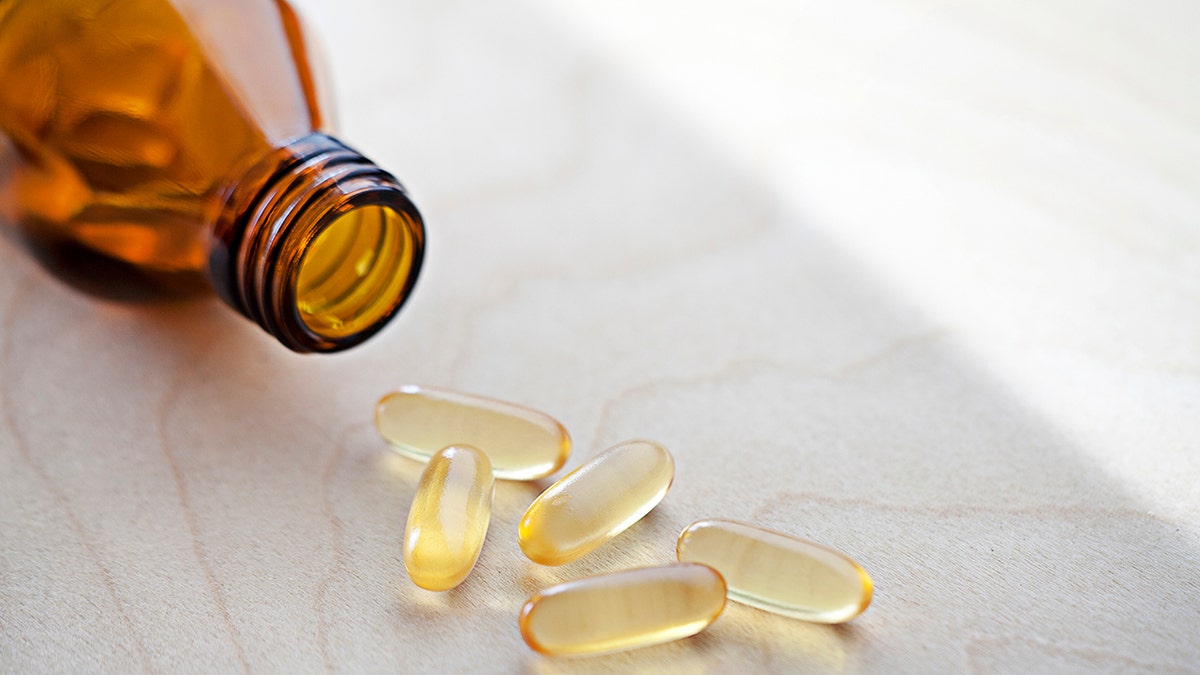 Most people are deficient in at least one of the fat-soluble vitamins and/or minerals, Asprey warned. 
"I recommend taking a vitamin DAKE supplement and a mineral supplement daily to get everything you need to support longevity," he said.
8. Consider taking cold showers
Studies have linked cold therapy to increased longevity and disease prevention.
With this in mind, Tandon recommends incorporating cold showers into your daily routine. 
LIFE-CHANGING COLD THERAPY HELPS PENNSYLVANIA MOM WITH AWFUL BACK PAIN: 'COULD PICK UP MY DAUGHTER' AGAIN
"These regulate longevity biomarkers like adiponectin, which reduces inflammation and enhances insulin sensitivity, leading to longevity," she said. 
Research has also shown that cold therapy lowers blood pressure and improves metabolism, Tandon pointed out.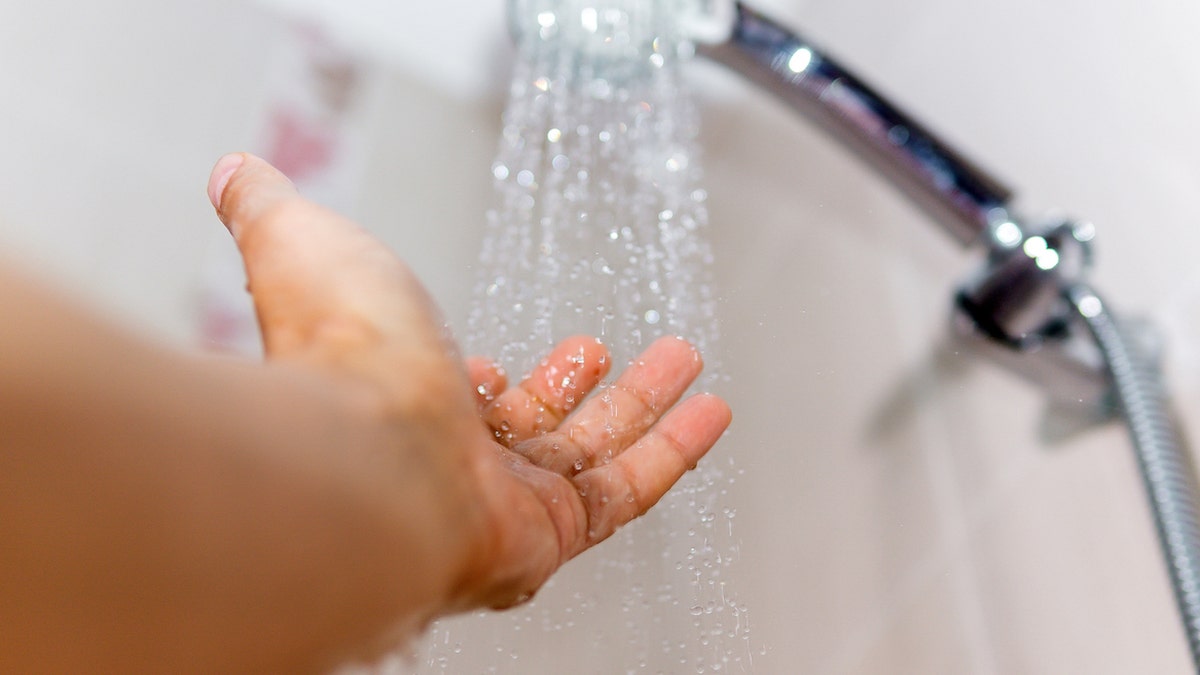 "One study showed that people who regularly took cold showers saw a 29% reduction in sickness-related absences from work," she said.
9. Be mindful of what and how much you eat
Diet is one of the most controllable factors of longevity, experts agree, with a wide range of options for nutrition improvements.
One tip is to incorporate more fermented foods. As Tandon pointed out, research shows that people who consume low-sugar, probiotic-rich fermented foods like yogurt, kefir, kimchi and miso improved their gut microbiota diversity. 
THE CANCER PREVENTION DIET: 6 SMART TIPS FROM A NUTRITIONIST ON WHAT TO EAT AND WHY — AND WHAT TO AVOID
"The microbiota diversity decreases inflammation markers like the C-reactive protein that is associated with heart diseases, diabetes and mental decline," she said.
Many experts also agree that plant-focused diets are beneficial to longevity.
"Plant-centered diets are essentially normal proteins and complex carbohydrate diets," noted Giordano.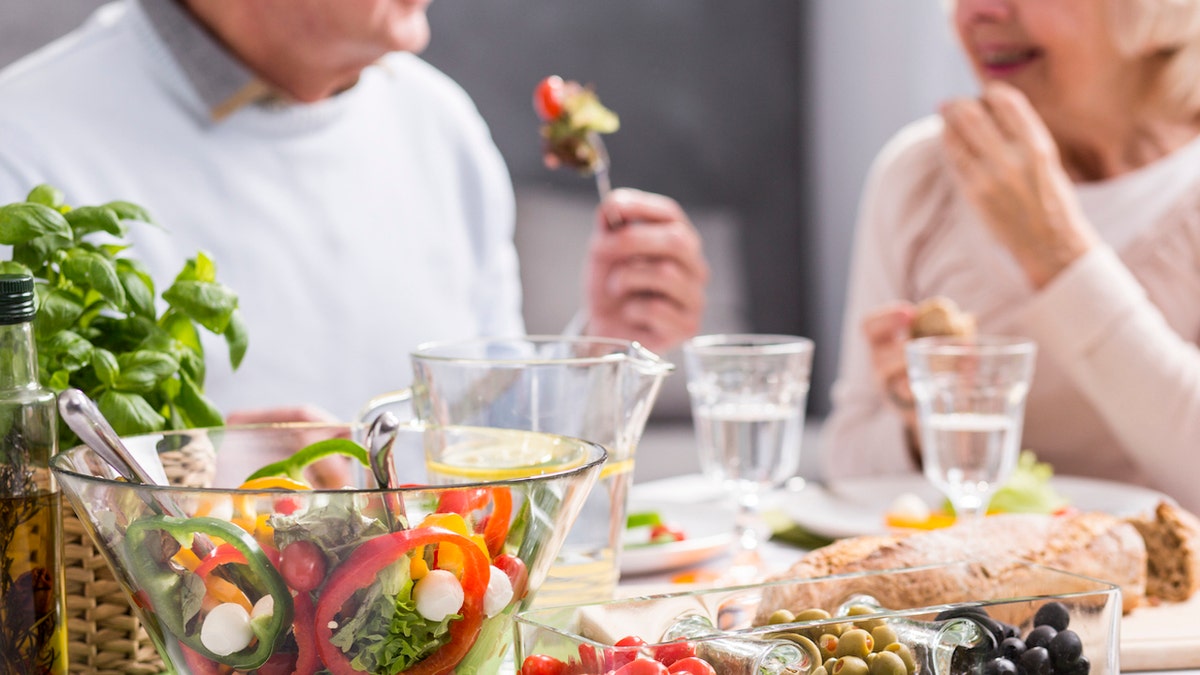 "These have been shown to maintain metabolic function, decrease inflammation and down-regulate mTOR, which promotes the recycling of misfolded proteins in the cells of the body," he added.
To regulate portion sizes and prevent obesity, Tandon also recommends following the "80 rule" when eating.
BE WELL: INCORPORATE THESE 'NUTRIENT-DENSE' SUPERFOODS INTO YOUR DIET
"In the city of Okinawa, one of the places in the world with the lowest rates of illness and longest life expectancy, they practice 'Hara Hachi Bu,' which translates to 'eating only until 80% full,'" she said. "This practice has been shown to help Okinawans live healthier and longer lives."
10. Connect to your purpose
Studies have shown that having a sense of purpose in life results in better cognitive function and longevity, noted Serena Poon, a nutritionist and longevity wellness expert in Los Angeles.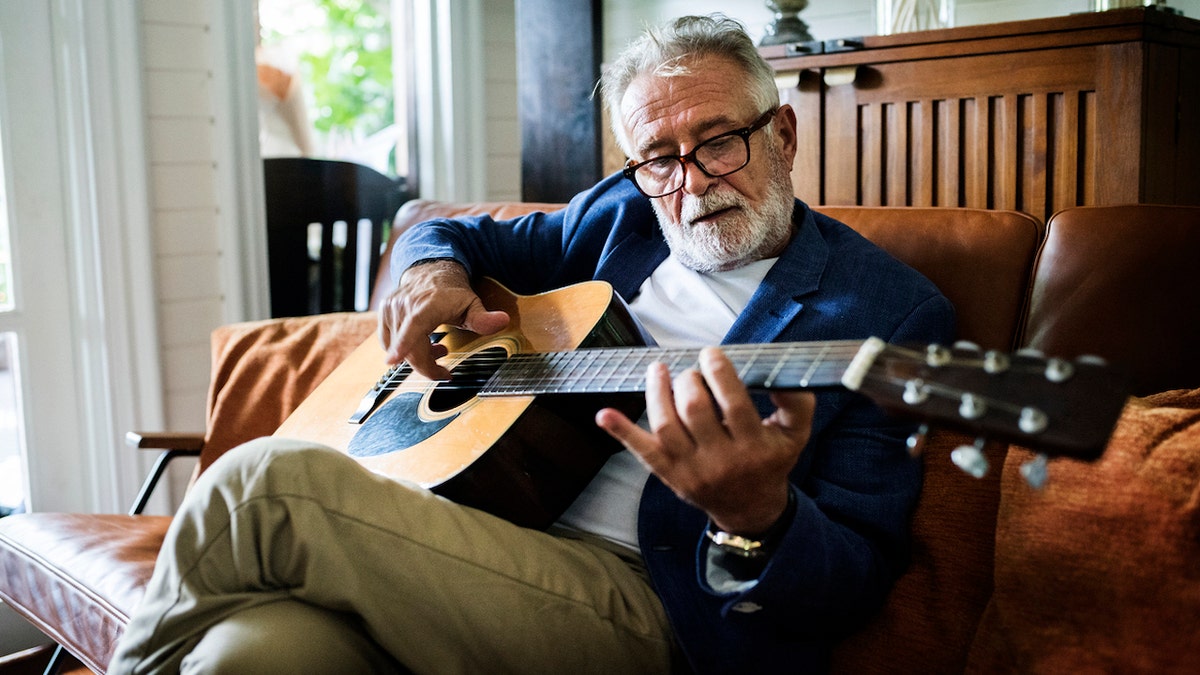 "There's a transformative power that arises when you're aligned with your passions, when you sense that your actions are making a positive impact on the world, or when you feel a profound sense of purpose in your life," she told Fox News Digital.
CLICK HERE TO SIGN UP FOR OUR HEALTH NEWSLETTER
"These connections infuse you with a distinct vitality."
This might also mean taking up a hobby or learning a new complex skill, like playing an instrument or learning a new language. 
CLICK HERE TO GET THE FOX NEWS APP
"Skills that require you to be mentally and physically present help exercise your brain and create strong new neural pathways," Poon said. 
"This can help when you're trying to train your brain to adopt new habits throughout your life for longevity."