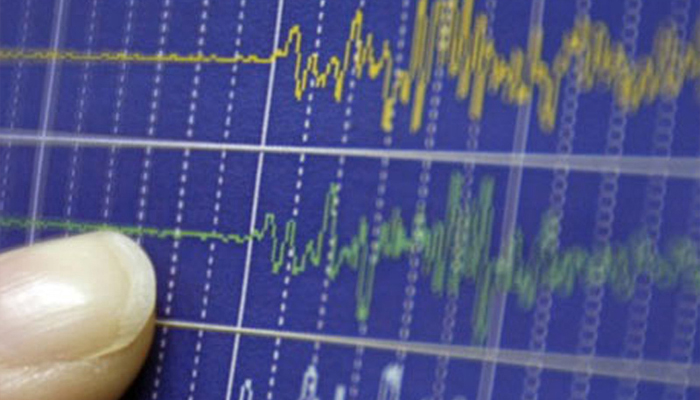 The earthquake's epicentre was 203 km.
There were no threats of a tsunami as a result.
Last year earthquake in Java killed at least 268.
---
United States Geological Survey announced on X — formerly called Twitter — that an earthquake of 7.1 magnitude shook the Bali Sea region of the East Asian country Indonesia Tuesday.
The earthquake's epicentre was 203 km (126 miles) north of Mataram, Indonesia, and very deep at 516 km (320.63 miles) below the Earth's surface, the European-Mediterranean Seismological Centre (EMSC) said.
The US Tsunami Warning System said there were no threats of a tsunami as a result of the earthquake that struck deep under the seabed.
Last year, a potent earthquake hit Indonesia's Cianjur town in western Java killing at least 268, according to the the local government.
Disaster agency chief Suharyanto had told reporters that more than 1,000 people had been injured, 58,000 displaced and 22,000 houses were destroyed.
There were also children among the killed when their schools collapsed, noted officials.
Hundreds of people had been injured and officials had warned the death toll was likely to rise.
The shallow 5.6-magnitude quake struck in mountains in Indonesia's most populous province of West Java, causing significant damage to the town of Cianjur and burying at least one village under a landslide.
"Landslides and rough terrain were hampering rescue efforts, said Henri Alfiandi," head of the National Search and Rescue Agency (Basarnas).
"The challenge is the affected area is spread out … On top of that, the roads in these villages are damaged," Alfiandi told a news conference, adding that more than 13,000 people had been evacuated.
While strong earthquakes of magnitude 6 or 7 are relatively common in Indonesia, often off-shore where fault lines run, last year's earthquake of a lower magnitude had deadly consequences because it struck on land at a relatively shallow depth.
Officials said many of the dead were killed when poorly constructed buildings collapsed with the president calling for reconstruction efforts to include earthquake-proof housing.
Straddling the so-called Ring of Fire, a highly seismically active zone where different plates on the earth's crust meet, Indonesia has a history of devastating earthquakes.
In 2004, a 9.1 magnitude quake off Sumatra island in northern Indonesia triggered a tsunami that struck 14 countries, killing 226,000 people.