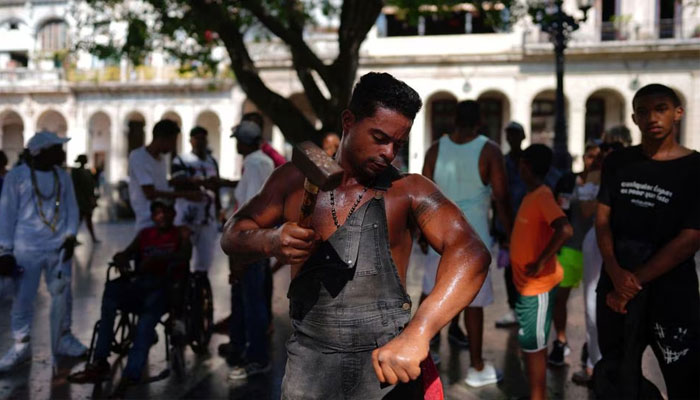 On a serene boulevard in the heart of Havana, Cuba, an extraordinary spectacle unfolds as a man fearlessly wields a sledgehammer against his own body — striking his wrists, elbows, and forearms.
The spectacle draws a curious crowd of onlookers, who document the astonishing scene with their smartphones. What astounds the witnesses isn't the seeming act of self-inflicted harm, but rather the man's ability to emerge unscathed from the ordeal.
Dubbed the "Ironman" of Cuba, Lino Tomasen once aspired to be a professional boxer. His unconventional training regimen included subjecting himself to millions of blows from a sledgehammer.
Tomasen reflects on his boxing journey, sharing, "I had 27 matches won by knockout, but I retired because in the last of them, I fractured the skull (of my opponent) and he died instantly."
As a gesture of remorse, he gave away an astonishing $100,000 to his opponent's grieving family. This act of kindness looked against Cuba's economic backdrop, showcases his character.
From boxing rings to streets
Tomasen's trajectory diverged from fame and fortune as he traded boxing rings for the streets of Havana and its coastal communities. His livelihood shifted to the streets, where he captivates audiences with his performances, leaving viewers astonished.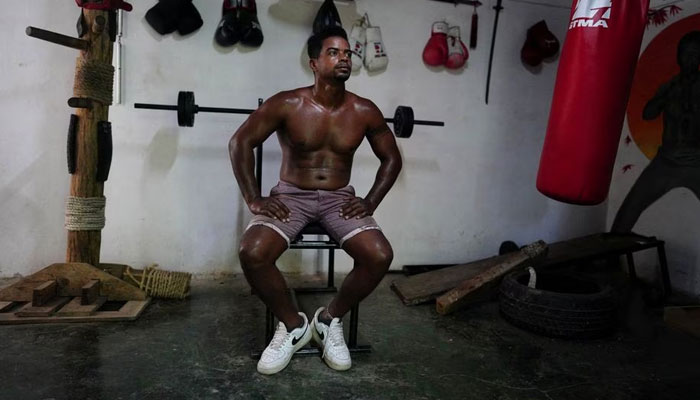 With a half-smoked cigar dangling from his lips, the 32-year-old performs pushups on his bent wrists while carrying another man on his back – a feat defying human expectations.
Returning to his sledgehammer routine, he systematically strikes every joint along his arm, evoking both amazement and winces from the audience.
An unconventional legacy
Edward Carbonell, a witness, confirms Tomasen's genuineness, saying, "It's all real." Tomasen's journey shows his unwavering resolve to inspire others by overcoming challenges. 
Despite passing on a profitable boxing career, he remains committed to his ambition: "I want to be remembered for pushing boundaries." Tomasen's story embodies resilience and determination, highlighting pursuing dreams despite challenges.