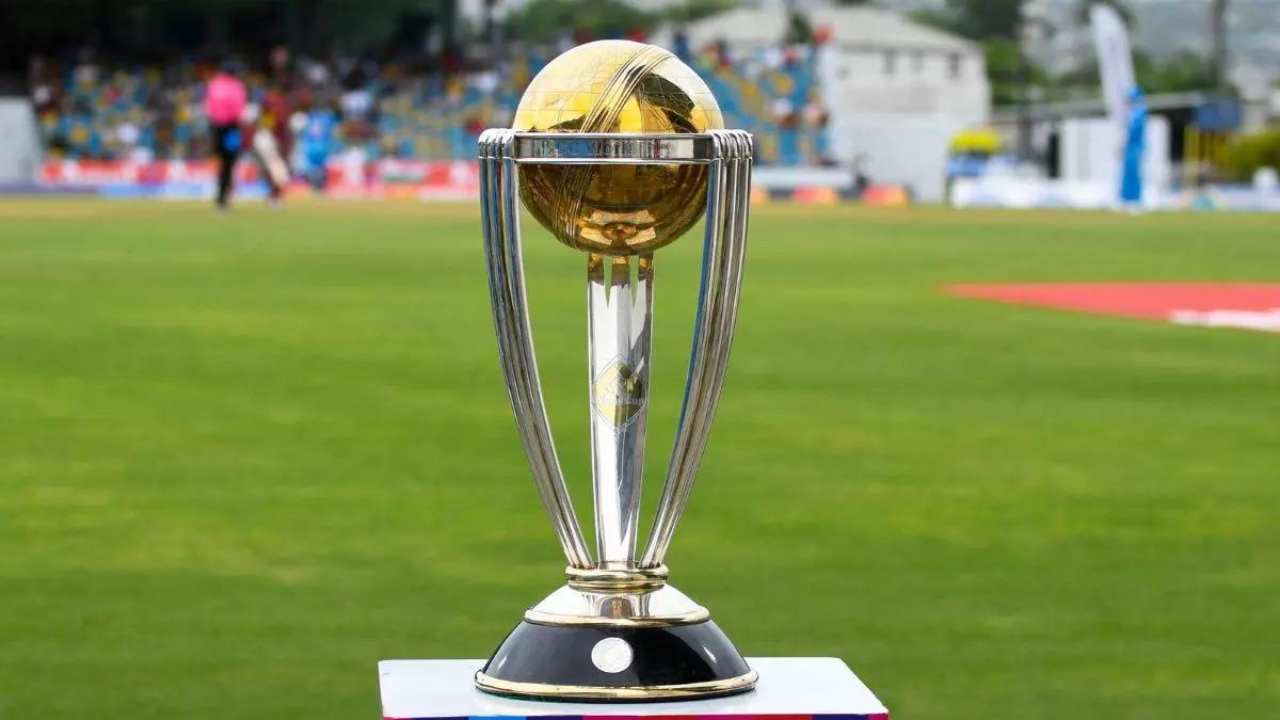 MUMBAI: Ahmedabad, the mecca for cricket devotees this weekend, is set to handle over a hundred charter flights on Sunday, apart from extra airline flights that are expected to fly in fully packed. Whether any records will be broken during the ICC Men's World Cup finals match between India and Australia remains to be seen, but at the Ahmedabad airport, passenger traffic volumes are expected to scale high on Saturday and Sunday.
ICC World Cup 2023: Cricket fever takes on Ahmedabad, hotel room prices surge upto Rs 1.2 lakh
An indicator of the demand was the high domestic airfare. For instance: the cheapest one-way fare on a non-stop flight to Ahmedabad that lands before 3 pm on Sunday was priced at Rs 40,000 from Hyderabad, Rs 29,000 from Kochi. No options from Raipur, but for Saturday travel it was Rs 39,000.
ICC World Cup: Team India arrives in Ahmedabad to a grand welcome, to play Australia in final
On ground, preparations are on. "The airport has 57 parking bays, including 16 that are dedicated to charter aircraft. We're co-ordinating with charter operators asking them to drop their clients and then fly and park the aircraft at nearby airports such as Surat, Bhavnagar, Rajkot, Vadodara," said an aviation source, requesting anonymity.
An Ahmedabad airport spokesperson said that an SOP for non-standard parking in case of excess demand for night parking has been prepared. "Essentially, charter aircraft will be parked on vacant aprons, unused taxiways and parking bays allocated for jets," said an airport source. The airport spokesperson added that requests from airlines to operate additional flights from/to metro cities have been accepted. An airspace closure has been scheduled from 1.25 pm to 2.10 pm on Sunday for air display by the Indian Air Force.
Seats on non-stop airline flights that land into Ahmedabad before evening on Sunday are in scarce supply. But what is scarcer are charter flights. "World cup finals have clashed with assembly elections and the latter has won, as the political parties booked the charter aircraft early. The ongoing election campaign in Madhya Pradesh, Telangana, Chhattisgarh and Rajasthan have brought on a dearth of charter aircraft," said Mandar Bharde, managing director of Mumbai-based MAB Aviation, a charter aircraft aggregator. "My phone has been ringing off the hook, I have Ahmedabad-bound ten clients on the waiting list. People are now requesting me to ask the clients who managed to book charter flights to Ahmedabad for Sunday whether the vacant seats on board can be bought," he said. A 6-seater Beechcraft costs Rs 8-12 lakh to charter, he said, adding that many operators have hiked the prices following the demand.
Bharatt Malik of Yatra Online said : "Right now, we are witnessing unprecedented demands for flights and hotels in Ahmedabad. Airfares had skyrocketed even before India qualified for the finals. There is a surge by 6 to 8 times versus other months."