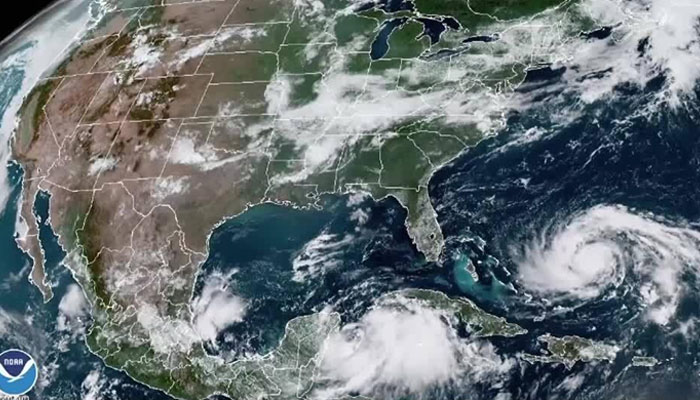 Idalia is projected to build into a major hurricane and make landfall early on Wednesday somewhere around Florida's Big Bend region, where the panhandle meets the peninsula.
Expected to strengthen to a Category 3 hurricane, Idalia could deliver sustained winds of at least 111 mph (178 kph), create dangerous coastal surges and drench parts of Florida, Georgia and the Carolinas with up to 10 inches (25 cm) of rain, the National Hurricane Center reported.
Here is a list of some of the most powerful hurricanes to hit the mainland U.S. based on minimum atmospheric pressure, which scientists use to rate storm intensity. A lower pressure, measured in millibars, or mb, means a more powerful storm. Storm Idalia is currently at 990 mb.
Unnamed Florida Keys Hurricane, Labor Day 1935
The hurricane struck the Florida Keys as a Category 5 storm, the highest ranking on the five-step Saffir-Simpson scale. It generated wind speeds of up to 200 mph (322 kph) and killed more than 200 World War One veterans who were in the Keys to build a highway. After ravaging the Keys, the storm moved north off the western coast of Florida before turning inland. In all, more than 400 people died in Florida.
Hurricane Camille, 1969 
Camille struck Mississippi's Gulf Coast as a Category 5 hurricane, bringing devastating storm tides and fierce winds of 190 mph (305 kph) that demolished buildings and leveled orchards. More than 200 people were killed.
Hurricane Michael, 2018
In October 2018, Michael became the third most intense hurricane to make landfall in the U.S. Michael was a Category 5 hurricane when it slammed into the Florida Panhandle with sustained winds of 160 mph (257 kph). At least 74 deaths were attributed to the storm, including 59 in the U.S. and 15 in Central America.