On International Dog Day we salute the unbelievable feats our canine friends can achieve. Beyond their unwavering loyalty, these dogs exemplify unparalleled courage in their roles as service animals. Endowed with intelligence, unwavering loyalty, and a remarkable sense of obedience, these canines have harnessed the training imparted to them, channeling it into a multitude of invaluable applications.
Celebrating them, a number of agencies and celebrities took to their social media, expressing their gratitude for these creatures who are not only loyal but brave too as service dogs. They have helped solve so many cases where lives were at stake.
5 top cases when Indian police dogs helped solve crimes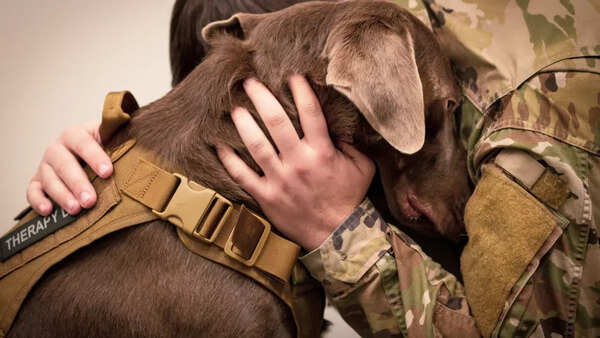 Indian police dogs have played a crucial role in solving various crimes across the country. Here are five notable cases where police dogs helped crack crimes.
The Mumbai 26/11 Terror Attacks (2008)
In one of the most devastating terrorist attacks in India, police dogs played a vital role. The Mumbai Police's dog squad, including Labrador Retrievers and German Shepherds, assisted in searching and clearing the affected areas, ensuring the safety of officers and civilians. These dogs were instrumental in locating hidden explosives and helping the police regain control during the crisis.
Noida Serial Killings (2006)
In a case that gripped the nation, a series of gruesome murders occurred in Noida. The Uttar Pradesh Police's dog squad, comprising German Shepherds, aided in tracking the suspects. The dogs followed scent trails and played a crucial role in locating evidence that led to the conviction of the culprits.
Delhi High Court Bomb Blast (2011)
A bomb blast outside the Delhi High Court led to a tragic loss of lives. The National Security Guard (NSG) and Delhi Police's dog squads, which included Labrador Retrievers and Cocker Spaniels trained for explosive detection, were deployed to sweep the area for any additional threats. Their expertise in scent detection helped ensure the safety of the surroundings.
Hyderabad Blast Investigation (2013)
Following bomb blasts in Hyderabad's Dilsukhnagar area, the police employed their canine units to assist in the investigation. Trained dogs helped uncover vital evidence, including traces of explosive material, which aided the police in identifying the suspects behind the coordinated blasts.
Pune Techie Murder Case (2017)
In a high-profile case involving the murder of a software engineer in Pune, the Maharashtra Police's dog squad was instrumental in locating crucial evidence. The squad used German Shepherds to track the suspect's escape route and recover items that linked the suspect to the crime scene, contributing significantly to solving the case.
To honour the dogs, the brave paw friends and pets, here are some posts that were shared on social media on International Dog Day 2023.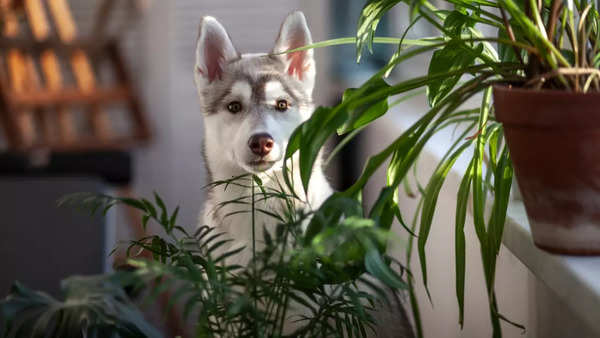 Punjab Police India: On this #InternationalDogDay, we celebrate our four-legged partners who assist us in countless ways, from search and rescue to community engagement. They're not just dogs; they're heroes with paws
Rajasthan Police: #राजस्थान_पुलिस के डॉग्स अपराध की गंध को सूंघकर पहचान लेते हैं। बेल्जिमय मेलिनोईस ब्रीड के डॉग हैं पुलिस बेड़े में शामिल। अपराधियों को पकड़ने में नहीं चूकते हैं ये जांबाज। (The dogs in Rajasthan Police identify the crime and help bring justice. We have the Belgian Malinois breed working with us. They never fail and always catch the criminal.)
Naveen Jindal: Today isn't just #InternationalDogDay, it's also 13 years of friendship with Chester! From his first day, he has filled our hearts with joy. Love you Chester
Saina Nehwal: Chopsy ❤️❤️ #InternationalDogDay ⭐️👍
TOTAL BFC: Happy International Dog Day. You're in our hearts for forever DIMI 🥺💙 #WeAreBFC #BFCLive #InternationalDogDay
SunRisers Hyderabad: Happy #InternationalDogDay from our four-legged friends to yours
Famous quotes on International Dog Day 2023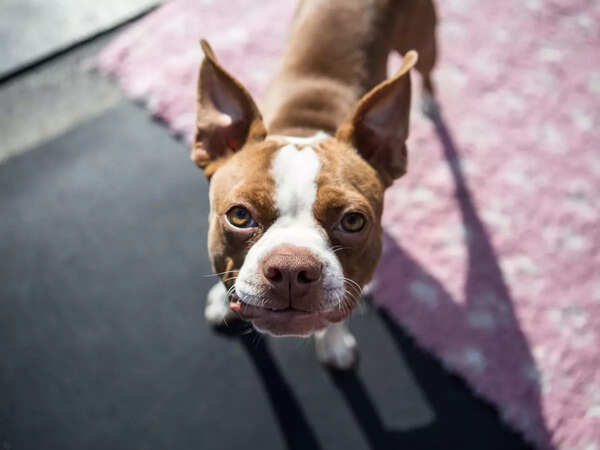 "Dogs are not our whole life, but they make our lives whole." – Roger Caras
"The better I get to know men, the more I find myself loving dogs." – Charles de Gaulle
"A dog is the only thing on earth that loves you more than he loves himself." – Josh Billings
"The world would be a nicer place if everyone had the ability to love as unconditionally as a dog." – M.K. Clinton
"Dogs do speak, but only to those who know how to listen." – Orhan Pamuk
"Every dog must have his day." – Jonathan Swift
"Happiness is a warm puppy." – Charles M. Schulz
"Dogs' lives are too short. Their only fault, really." – Agnes Sligh Turnbull
"If you pick up a starving dog and make him prosperous, he will not bite you. This is the principal difference between a dog and a man." – Mark Twain
"The greatest fear dogs know is the fear that you will not come back when you go out the door without them." – Stanley Coren
"No matter how you're feeling, a little dog gonna love you." – Waka Flocka Flame
"Dogs have a way of finding the people who need them, and filling an emptiness we didn't ever know we had." – Thom Jones
"Such short little lives our pets have to spend with us, and they spend most of it waiting for us to come home each day." – John Grogan
"When an eighty-five pound mammal licks your tears away, then tries to sit on your lap, it's hard to feel sad." – Kristan HigginsInternational Dog Day 2023: Paw Parents share their bond of love with their furbabies
"The dog lives for the day, the hour, even the moment." – Robert Falcon Scott
Read also: International Dog Day 2023: Paw Parents share their bond of love with their furbabies
Read also: International Dog Day 2023: History, significance and how do people celebrate the day