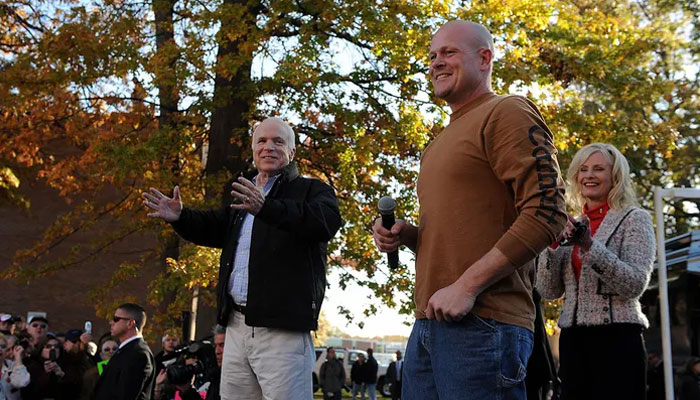 Samuel Joseph Wurzelbacher, widely recognised as 'Joe the Plumber' for his encounter with then-presidential candidate Barack Obama during the 2008 campaign, passed away at the age of 49.  
His son confirmed the news on Monday, revealing that Wurzelbacher had battled pancreatic cancer.
Wurzelbacher's interaction with Obama thrust him into the political limelight, as he raised concerns about economic policies. He transitioned from a plumber in suburban Toledo, Ohio, to a media figure. 
His question to Obama, and the latter's response on wealth distribution, resonated across cable news platforms, making him a focal point in the campaign.
US Senator John McCain, Obama's opponent at the time, capitalised on the incident, repeatedly referencing 'Joe the Plumber' during debates. Wurzelbacher later campaigned alongside McCain and Sarah Palin. Yet, he voiced criticism of McCain in his own book and expressed his preference for a different GOP nominee.
Embracing his sudden fame, Wurzelbacher emerged as a sought-after voice within anti-establishment conservative circles. 
With the speaking engagements, he was seen at tea party rallies and conservative gatherings across the country. Additionally, he authored a book and dedicated himself to a veterans' organisation, focusing on outdoor programmes for wounded soldiers.
Although he ventured into politics by running for a US House seat in Ohio in 2012, he was unsuccessful due to the district's Democratic leanings. His career trajectory then returned to plumbing.
He was survived by his wife, Katie, and four children.