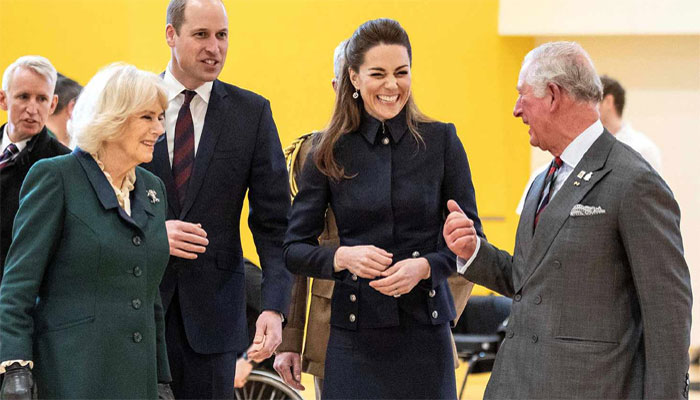 King Charles elder son Prince William and his 'beloved daughter-in-law' Kate Middleton have extended love and sweet wishes to the monarch on his 75th birthday today.
Prince William and Kate turned to X, formerly Twitter and Instagram handles, to wish King Charles a very happy birthday as he is awaiting a birthday call from his younger son Prince Harry.
The future king and queen shared stunning photos with King Charles and wrote "Wishing His Majesty The King a very happy 75th birthday!" followed by a birthday cake emoticon.
The royal family, on behalf of the king, quickly accepted the wishes by pressing heart button on Kate and William's birthday post.
Earlier, BBC reported Meghan and Harry are expected to make a phone call to wish King Charles on 75th birthday after reports that the couple was not invited to the celebrations.
The publication further claims Harry and Meghan's plans for a phone call might be seen as an olive branch.
However, apparently there is currently no words from Meghan and Harry for King Charles on his special day.