'Friends' star Matthew Perry breathed his last on October 28 a year after he penned his autobiography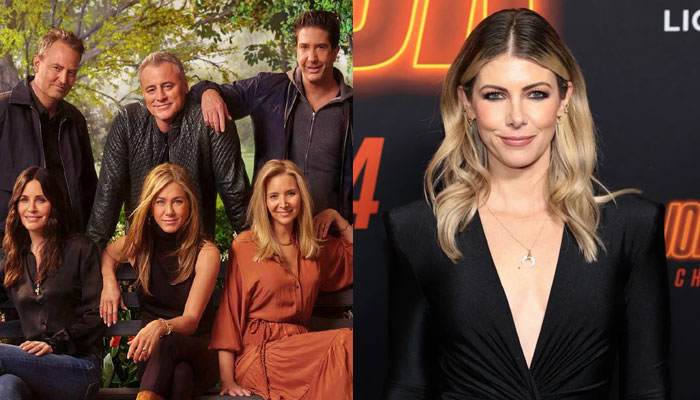 Bob Saget's widow, Kelly Rizzo, shares heartfelt advice for Jennifer Aniston, Courteney Cox, Lisa Kudrow, Matt LeBlanc and David Schwimmer after the unexpected passing of their Friends co-star, Matthew Perry.
Speaking with Page Six, Rizzo, who lost her husband last year in January, conveyed her sympathy and encouragement to the iconic sitcom's ensemble during this challenging time.
"I would just say that, you know, hold on to each other tight and be appreciative of the fact that you have such amazing people that you're surrounded by," she said.
ALSO READ: Matthew Perry death: Shocking details about actor's final moments revealed
Drawing parallels between the friendship of the Friends cast and her experience with the Full House cast, a comedy sitcom Saget starred in, Rizzo highlighted the profound closeness within both groups.
"I'm sure that they're really going through it right now because the 'Full House' cast did the same. They were really a family, and the 'Friends' cast, from what I know, was like really, really, truly a family as well," she explained.
Recalling the aftermath of Saget's passing, Rizzo emphasized the significance of mutual support.
"It's just your family members in the room together. I can only imagine that they're all comforting each other and there for each other, and I know that's what helped me get through it," she shared.
The Special Forces star expressed her belief that Perry's co-stars are likely finding solace in each other, much like her experience with the Full House cast.
Rizzo praised the immediate support she received from Saget's co-stars, emphasizing their tremendous role in helping her cope. 
"They were so tremendous in helping me get through it, and I'm assuming it's the same with with them," she said of Aniston, Kudrow, Cox, LeBlanc and Schwimmer.