Prince Harry, Meghan Markle slammed for leaking details of King Charles birthday call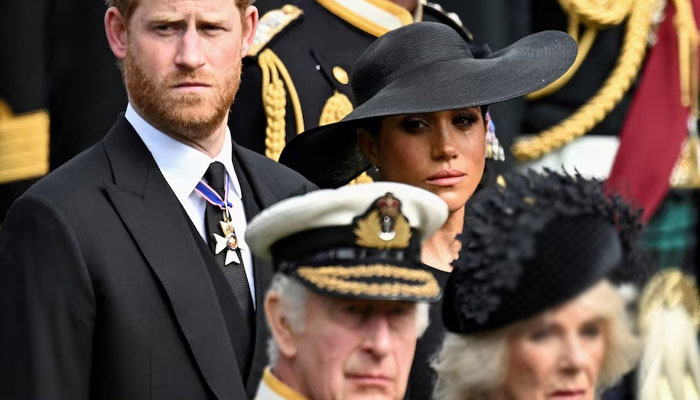 King Charles has no intention of letting go of his rift with Prince Harry and Meghan Markle despite their birthday phone call.
According to a royal expert, even though the Duke and Duchess of Sussex's phone call may have reduced their distance with the Royal family, leaking it has caused more trouble between them.
Daily Mail royal commentator Richard Eden claimed that it is now harder for the Royal family to trust the exiled couple following the leak of their birthday call to Charles.
ALSO READ: 'The Crown' exposes real 'troubled soul' in Royal family and it's not Prince Harry
He also stated that this incident will not encourage Charles or other members of the Royal family to include Prince Harry or Meghan Markle in their future family get-togethers.
As per The Express, Eden questioned, "How did the BBC know ahead of time that Prince Harry would ring his father? And how, afterwards, did the Daily Telegraph discover the contents of a conversation to which few others can have been privy?"
The expert added, "The fact that details of a private conversation were published so quickly might serve as a warning ahead of any possible future invitations."
"While Buckingham Palace officials have adamantly refused to disclose any details of King Charles's private birthday celebrations 'sources' with knowledge of Harry's intentions briefed the BBC that he would telephone his father on his birthday.
"Then The Daily Telegraph, which is one of the few British newspapers to be spoken of favourably by Harry, managed to obtain details of the phone conversation between His Majesty and his younger son."
Eden said that even though Charles and Harry are getting along better, it's clear that the Royal family will not let him include Harry and Meghan at their events.