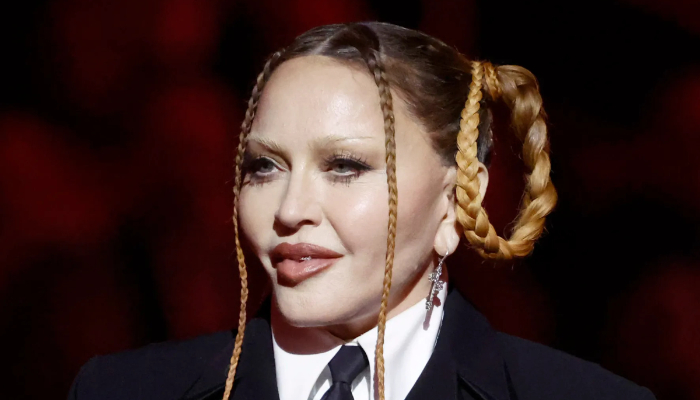 Madonna was recently spotted melodiously conveying affection to her friends and family in a fun-filled end-of-summer bash, following her recovery from a terrifying health battle in June as she suffered from a severe bacterial infection.
Madonna's family and friends had the privilege of enjoying a ticket-free concert by the Material Girl singer after their blowout pool party.
A snap shared on the singer's Instagram stories features Madonna serenading her loved ones as she can be seen strumming a black acoustic guitar, reports the Mirror. 
The songstress can be seen rocking a white Bob-Lo graphic t-shirt, pairing it with black bottoms. She added to her look with her usual black-trimmed eyeglasses and her blond locks were displayed in cascading waves.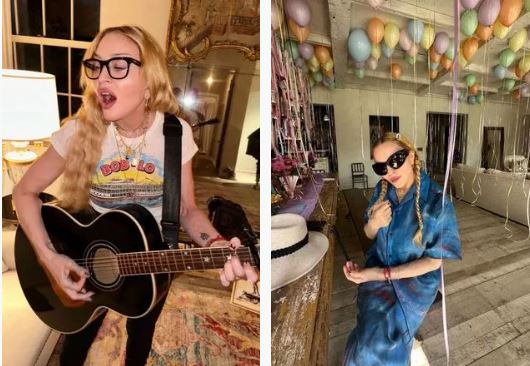 The hitmaker added to her ensemble with gold necklaces and glamorous makeup.
Taking to Instagram Stories, the 65-year-old singer posted a series showing off her family having the time of their lives. One of the snaps saw her kids frolicking in a pool, while another featured her daughter hopping into the water.
Madonna is currently on her road to recovery from her scary health battle and is gearing up to return to her "Celebration Tour".