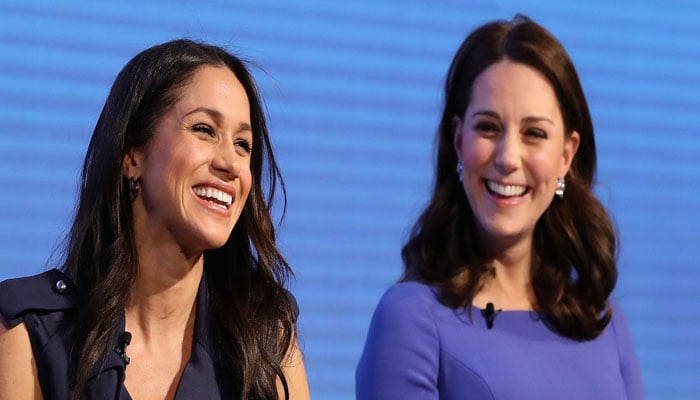 Meghan Markle is not willing to have Kate Middleton attend peace talks with King Charles.
The Duchess of Sussex, who is tipped to resolve the rift with His Majesty alongside Prince Harry this September, wants sister-in-law Kate miles away from the discussion.
A source tells Heat Magazine: "Meghan will not be happy if he [Harry] goes ahead with this," adding the former actress "hates the idea of not being there to defend herself".
The insider also said: "[Meghan] can't help but feel that Kate is meddling in their business."
Earlier, a source told OK! that Prince Harry is looking forward to clearing the air with his family back in the UK as he is set to make a trip to Europe.
They said: "Harry is more than happy to meet with his father to thrash things out, but Meghan will be accompanying him on his trip to Europe and he doesn't want to leave her out.
"Discussions have been ongoing to bring the King together with his son but it hasn't been the right time," noted the insider.