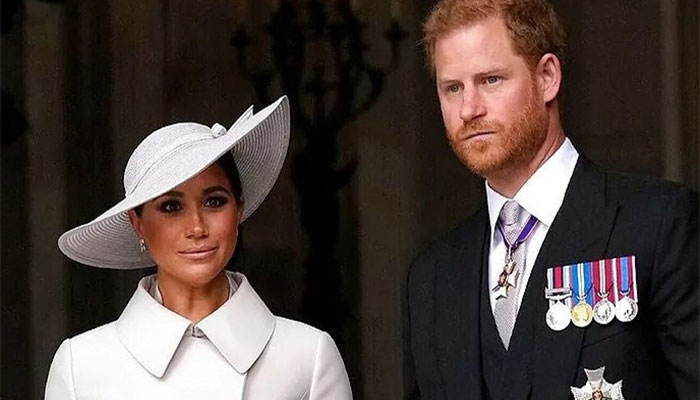 Amid rift and divorce rumours, Duke of Sussex Prince Harry is said to be standing in the way of his wife Meghan Markle's "Hollywood Renaissance," a royal expert has claimed.
Speaking on the Palace Confidential podcast, royal expert Richard Kay talked about the latest rift between the royal couple, claiming Prince Harry is "tainting" Meghan Markle's brand.
The Daily Express UK quoted the royal expert claiming Meghan is reportedly trying for a Beyonce-style Renaissance in Hollywood.
Read More: King Charles, Prince Harry 'secret deal': Prince William's reaction revealed
The fresh claims came amid rumours the Duchess of Sussex was in the running for a stint on reality show The Real Housewives.
Also read: Meghan Markle's sincere efforts to 'repair' marriage to Prince Harry laid bare
Richard Kay said, "Is it because she wanted to give a bit more space to Harry who had so much to get off his chest this year with his ghastly book and his interviews about his family?"
He further said, "Maybe she wanted to put a bit of clear blue water between what he had to say and what she's going to do next, didn't want to taint her brand.
"However, what is her brand, and will that brand still be there? The longer she's out of the public eye, the harder it will be to kickstart it."