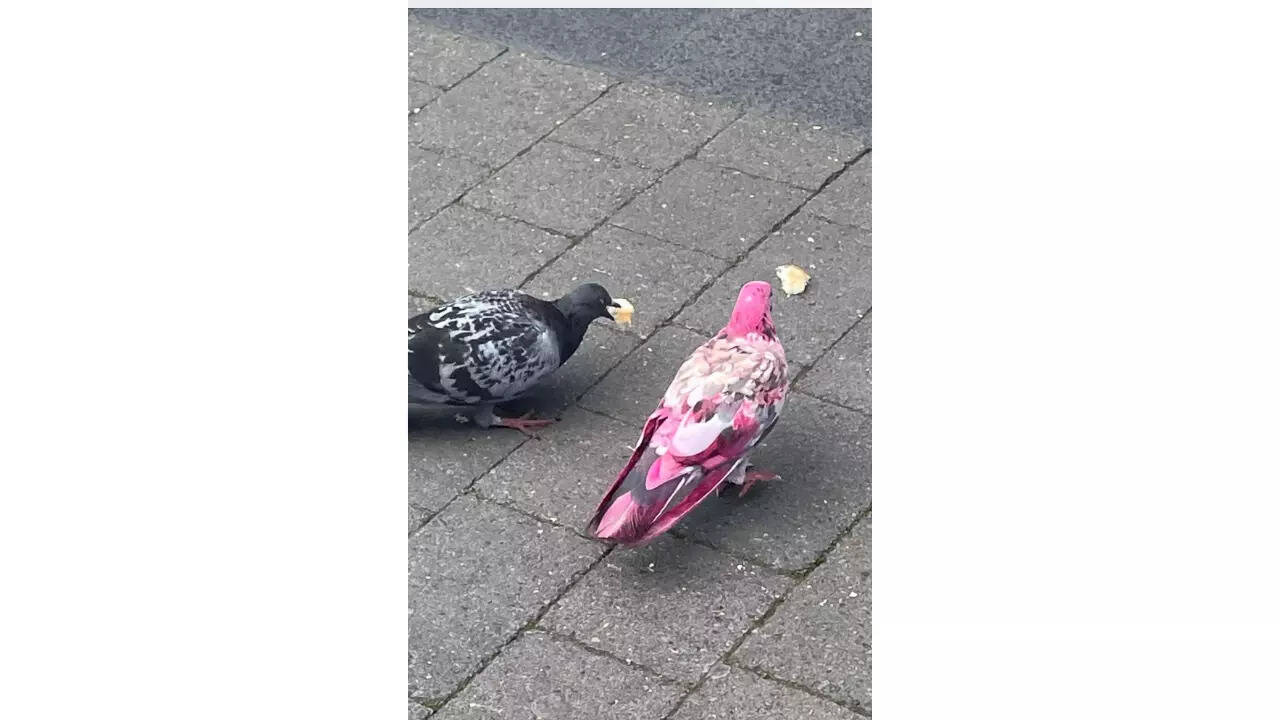 In the Bury Town Centre, in the UK, locals have been surprised by pink pigeons. The pigeons have recently been spotted in the town centre, accepting food from people in the rooftop area. Even the busiest of police officers have noticed these distinctive pink pigeons. According to BBC News, the Greater Manchester Police have encountered these unusual birds during their foot patrols.
Experts and locals alike are puzzled by the peculiar pink colour of the pigeons and speculate whether the birds were dyed or are naturally pink in colour. A citizen who regularly passes by the town centre wonders why everyone is so shocked by the pink colour of the pigeons. "I think the pink birds bring a splash of colour to the place," she tells BBC.
One of the Twitter users, Harriet Heywood, recently shared some pictures of peculiar pink birds with the caption-
"Has anyone else seen this pink pigeon in Bury and does anyone know why it is pink?! #Bury #pinkpigeon #pigeon #pink #bird"
The bird that was last spotted in Manhattan's Madison Square Park shows signs of malnutrition. The bird was rescued and taken to the Wild Bird Fund for treatment. In other news, earlier this year, a pigeon rescued in New York City had been dyed bright pink for a gender reveal party.