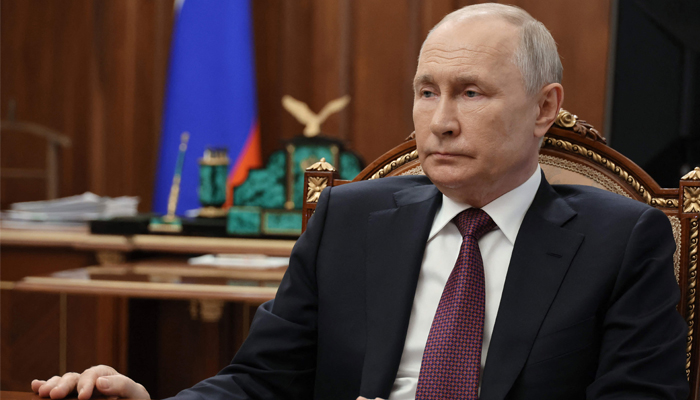 Months after Russian President Vladimir Putin's authority was challenged by the private military contractor Wager in June, he attempted to nip the future evil in the bud by issuing a decree that called on all employees of the mercenary companies to sign an oath of allegiance to the state.
Those people involved in military activities in Ukraine, Russian territorial defence units and are helping the army will be subjected to the latest decree.
The decree is seen by some observers as a part of Vladimir Putin's bid to reassert his authority following Wagner's mutiny in June.
Natia Seskuria of the Royal United Services Institute, a London think tank, told the BBC: "Putin wants to have tighter control on Wagner to make sure he won't be facing another crisis in the future."
The decree was issued two days after the killing of the Russian private army Wagner's boss Yevgeny Prighozin in a plane crash that claimed at least ten lives.
Reports suggest that a subunit of Wagner, known as Rusich, said it was stopping military operations in Ukraine.
In a Telegram post, Rusich alleged foreign ministry failed to protect a founding member of the group, Yan Petrovsky.
The decree is aimed at building the spiritual and moral foundations of Russia's defence. The oath also incorporates a promise to strictly follow the orders of commanders.
"It is a concealed message to military intelligence to find and prosecute Wagner fighters," Petro Burkovskyi, who heads the Democratic Initiatives Foundation, a think tank based in Ukraine, told the BBC.
And it is a clear message to the fighters, too, he suggests: "Either take the oath and keep your arms or disarm yourself. You obey or you go to prison."
Media reports indicate that weeks earlier of Wagner boss' mutiny, the Russian defence ministry gave private military contractors to sign army contracts until 1 July which Prighozin refused to sign.
It is because he wanted to avert any direct control of the Russian ministry to control his group. The scheme was also supported by the President. The escalation led to the mutiny.