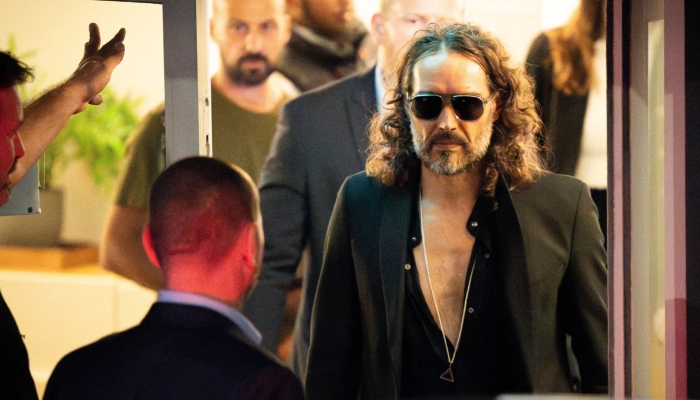 Russell Brand's manager Tavistock Wood has terminated his contract with the comedian amid sexual assault allegations.
Tavistock cut ties with Russell after The Times of London and Sunday Times newspapers did an investigative piece that accused him of sexual assault of four women – with one of the victims being 16-years-old at the time.
The minor claimed in the story that she contacted Tavistock and told him about her experience as she was "looking for an apology, but didn't receive one."
The girl, quoted by the pseudonym of 'Alice', says all she got was an "aggressive message" from Russell's lawyer, who accused her of seeking compensation. 'Alice' said that the response 'invalidated' her experience.
Speaking to Deadline, Tavistock clarified that he was 'misled' by Russell, "He categorically and vehemently denied the allegation made in 2020, but we now believe we were horribly misled. TW has terminated all professional ties to Brand."
On the other hand, Russell refuted the allegations in an online statement, saying that the "mainstream media is out to get him" because of his controversial opinions on government policies.