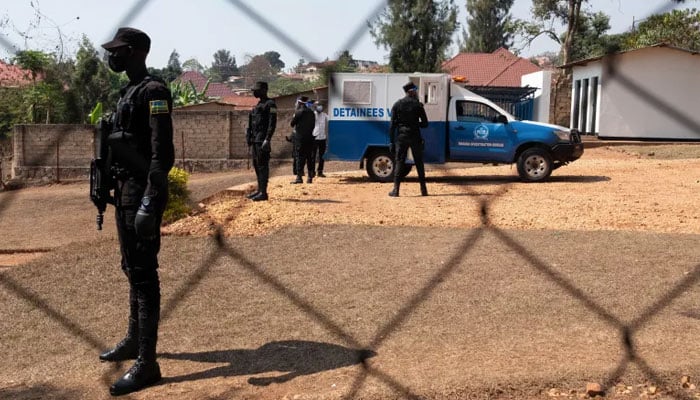 Rwandan police have arrested a 34-year-old man suspected of being a serial killer after the bodies of several women were found buried in his kitchen.
The man, who has not been named, was arrested on Wednesday after police were called to his home in Kicukiro, a suburb of the capital, Kigali, to evict him for non-payment of rent.
Police discovered the bodies of several women, as well as some men, buried in a hole in the kitchen. The victims are believed to have been sex workers who were lured to the man's home and then killed.
The man has confessed to the murders, and police say he may have killed more than 10 people. He is being held in custody and is awaiting trial.
The case has shocked Rwandans, and many have taken to social media to express their disbelief and horror. The government has promised to bring the killer to justice.
The man's arrest is a rare case of a serial killer being caught in Rwanda. The country has a low crime rate, and violent crime is relatively uncommon. However, there have been a few high-profile cases of serial killers in recent years.
In 2012, a man was arrested for killing 14 women in the capital, Kigali. And in 2016, another man was arrested for killing 11 people in the southern province of Huye.
The latest case is a reminder that even in a country with a low crime rate, there is always the potential for violence. It is also a reminder of the importance of vigilance and of reporting any suspicious activity to the police.