Salman Khan recently reacted to a video of fans bursting firecrackers inside the cinema while watching his new film Tiger 3.
The clip shows many of his fans inside a theater in Malegaon, Maharashtra on Diwali as many people can be seen rushing out of the hall for safety purposes.
The 57-year-old actor took to his X account (formerly known as Twitter) account and wrote: "I'm hearing about fireworks inside theaters during Tiger 3. This is dangerous. Let's enjoy the film without putting ourselves and others at risk. Stay safe."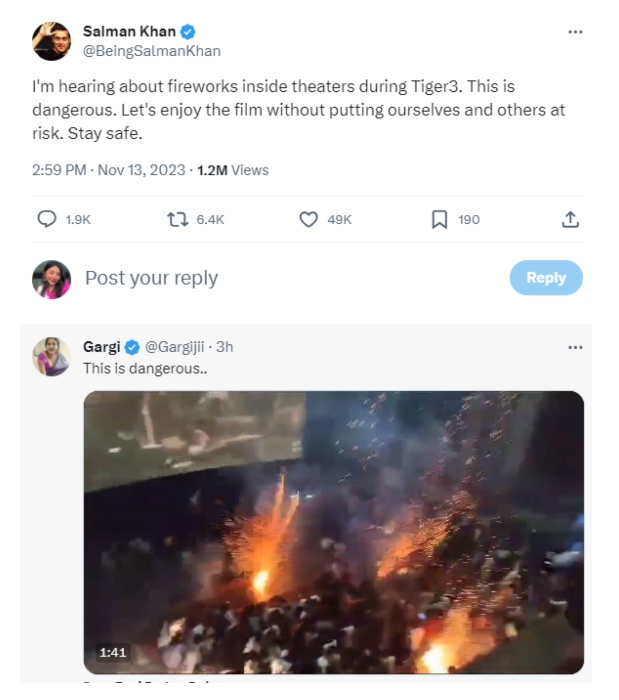 Some netizens are calling for strict action against those bursting the fireworks: "Tiger 3 should be banned, Salman fans are creating unsafe and dangerous environments for the common public watching this movie," wrote a user.
While others tried to subtly justify it by saying that it happened because fans got excited during Shahrukh Khan's cameo.
Starring Katrina Kaif and Emraan Hashmi as the antagonist, Tiger 3 has earned Rs44.5 crore in one day on domestic box office. It is the Tiger franchise's third installment and a part of the YRF Spy Universe.