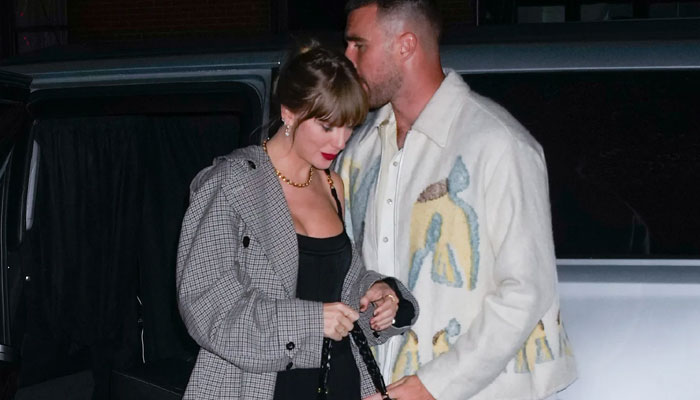 Love is in the air as Taylor Swift and Travis Kelce's romance goes global as they remain inseparable.
The Chiefs star accompanied the Grammy for her international tour. Sharing their closeness, an insider told PEOPLE, "Taylor was excited to kick off her international tour. She's had a great break."
The tipster spilled the beans on the activities of the megastar during her break after the domestic leg of the Eras Tour ended.
"She loved catching up with girlfriends" and "had fun spending time with Travis. "
The source continued, "He is a gentleman," referring to the NFL's tight end.
"He is very focused on his career. He has a great relationship with his family. He has an amazing energy and approach to life," the tipster continued. "It all feels very special."
Earlier, the Carolina hitmaker swooned fans with her voice at the Saturday Buenos Aires concert, where the 33-year-old expressed love for her beau by switching the lyrics of Karma track, much to the hysteria of the concertgoers.
"Karma is the guy on the Chiefs coming straight home to me," she crooned.