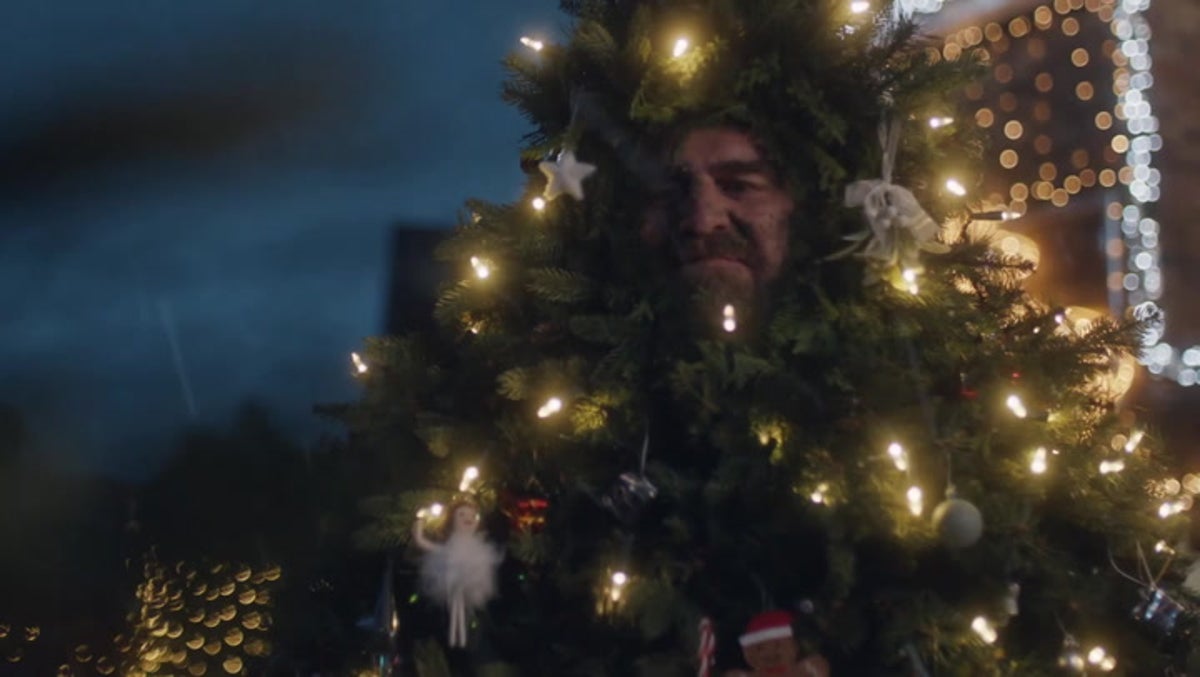 Supermarket giant Tesco has released its Christmas advert for 2023.
The advert, which will launch during the premiere of I'm A Celebrity on ITV on Sunday night (19 November), opens with an enthusiastic father driving his son to Tesco for a weekly shop.
Trying to bring some festive cheer, the father tries some of Tesco's finest triple chocolate star-shaped panettone and immediately transforms into a Christmas tree.
Throughout the advert, the father tries to get his son to join in the fun with the help of other family members and Tesco staff.
The advert is set to the soundtrack of OMC's How Bizarre.