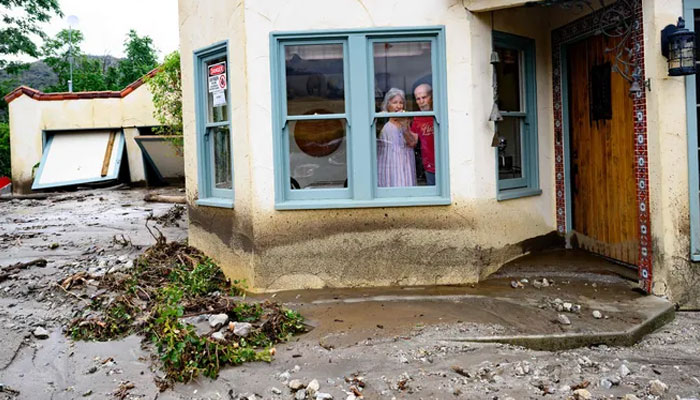 Tropical Storm Hilary has caused unprecedented rainfall in four US states — Idaho, Montana, Nevada, and Oregon — with Nevada experiencing more than double its previous record.  
According to experts at the National Oceanic and Atmospheric Association, the weather event has broken the previous records for rainfall in these areas. 
The impact has been particularly outrageous in Nevada, where the amount of rain exceeded the earlier record by more than double, measuring a staggering 9.20 inches. Meanwhile, Montana, Idaho, and Oregon also faced significant rainfall surpassing their earlier highest records.
It is unusual for a storm to cause such widespread rains as tropical storm Hilary did. There are only two other instances of single tropical systems making such a widespread impact on records. In 1961, Hurricane Carla set rainfall records spanning Iowa, Wisconsin, and Michigan, while in 1976, Hurricane Kathleen achieved a similar feat by setting records in California, Oregon, and Idaho.
The widespread heavy rains took place because of the unusual route tropical storm Hilary took across the states. It started by hitting California and then went north into the West and northern Rockies after coming from Mexico.
Weather experts had expected this because a lot of moist air from the tropics moved into the area. They thought this could lead to breaking records for rain, not just for the whole month or day but even for each state.
Experts believe that the changing climate could be a contributing factor to the increased intensity of rainfall from tropical cyclones. This might make record rainfall events more frequent. 
Over the past six years, nine new records have been established. Notably, Hurricane Harvey, Hurricane Florence, Barry, and Cristobal have all caused state rainfall records to be shattered. In Texas, Hurricane Harvey set a new record in 2017 by dropping a remarkable 60.58 inches of rain across the state. 
Similarly, Hurricane Florence wreaked havoc in 2018, setting new records in both North Carolina and South Carolina.