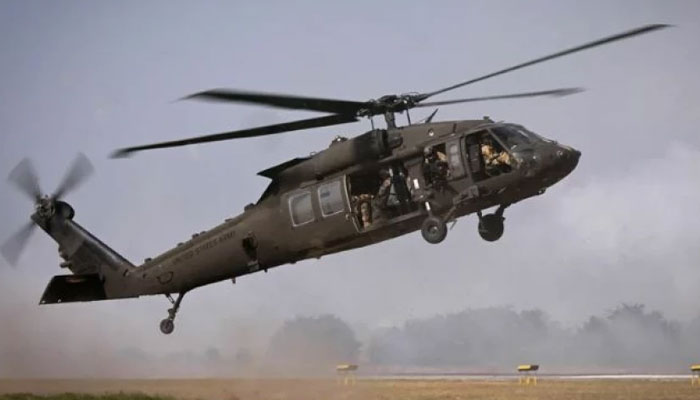 Five US service members lost their lives in a devastating military helicopter crash over the eastern Mediterranean Sea during a routine air refuelling mission as part of a training exercise, according to US officials.
The aviation incident occurred on Saturday, and the cause of the crash is under investigation, with no indications of hostile activity.
The military's European Command confirmed the tragic event, stating that all five crew members on board perished. Search and rescue efforts, involving nearby US military aircraft and ships, commenced immediately after the crash.
US Defence Secretary Lloyd Austin expressed condolences, saying, "We mourn the tragic loss of five US service members during a training accident in the Mediterranean Sea early Saturday morning." He emphasised the constant sacrifice made by the men and women defending the nation.
Under Department of Defense policy and out of respect for the families, the service members' identities are being withheld for 24 hours, allowing time for notifications. The military has not disclosed the specific branch of service to which the aircraft belonged.
Additional squadrons from the Air Force have been deployed to the region, and the USS Gerald R. Ford aircraft carrier, equipped with various aircraft, is actively operating in the eastern Mediterranean. 
The incident serves as a poignant reminder of the risks military personnel undertake in their daily commitment to safeguarding the nation.