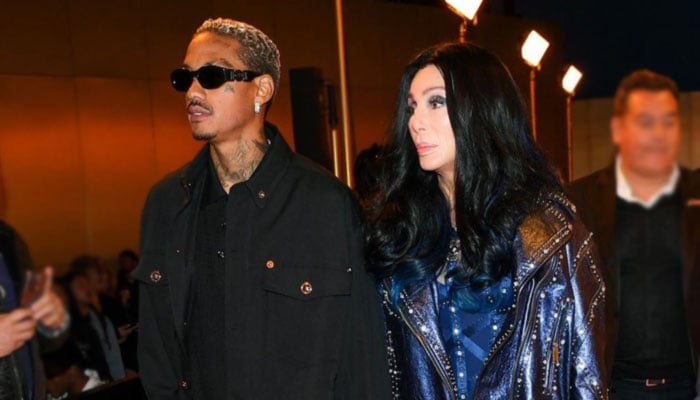 Cher has been told to not reconcile with her ex Alexander "AE" Edwards, who is 40 years her junior and probably using her to "raise his profile."
Amid rumours that the 77-year-old singer-actor is back with the rapper, 37, after their Beverly Hills outing last week, an insider has revealed that Cher's friends are concerned for her.
After Cher parted ways from Alexander earlier this year, her pals were "ecstatic" that she has finally realized that he was using her for his career growth, as per Radar Online.
"It's pretty clear to her now AE was probably just using her all along to raise his profile," the insider said with another noting that issues began between the duo when Cher started recording new tracks with Alexander.
"AE wasn't even born when Sonny & Cher were topping the charts in the '60s," added the source. "Things didn't go well when he started barking orders in the studio as he does with younger artists."
However, happiness of Cher's pals was short-lived as she seems to have reunite with the singer. "Cher's friends were shocked by the singer's being out with A.E," the insider said.
Cher's friends "are no fans of AE and have real concerns about where his heart is at in all of this," the source said, adding that they "fear Cher will get hurt in the end."
They "don't want her to deal with nonsense at her age. Everyone thinks she should get rid of him quickly," the source said, before revealing, "They want him gone."