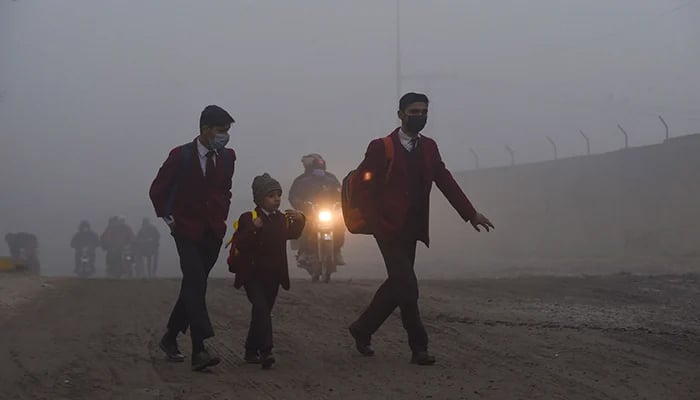 The Government of Sindh on Monday revealed the schedule for winter vacations for the public and private schools in the province for the next year.
As per the education department spokesperson, the winter vacation will be given on the same date as the outgoing academic year, which was from December 21 to December 31.
The announcement came after the meeting of a lower committee of the provincial steering committee, headed by Sindh Caretaker Education Minister Rana Hussain today.
Different matters discussed during the meeting include the dates for the commencement of academic years and the vacation schedule.
Similarly, same last year's schedule for the summer vacations will be followed next year, the spokesperson said, adding that a 15-day training programme will be organised for the teachers during the summer vacation.
Meanwhile, the new academic year in the public and private schools across Sindh will commence on April 15, 2024, and August 1, 2024, in the colleges.
The spox further stated that the matriculation and intermediate exams will be started from the last week of May 2024, while the results will be announced on July 31 and the second week of August, respectively.
Closure of educational institutions in smog-hit Punjab areas
In another education-related news today, the Lahore High Court ordered the government to close all schools and colleges on Saturdays in Punjab as the provincial authorities fail to curb smog.
Last week, the Punjab government had announced a public holiday on November 10 in Lahore, Gujranwala and other districts due to prevailing smog in the province, announcing the closure of all markets, shopping malls, restaurants, cinemas, gymnasiums, schools and public and private offices.
Later, the provincial government had lifted the lockdown after a heavy spell of rain in parts of Punjab on Friday which washed away the smog, subsequently improving the air quality.